As a leading digital industry research and consultancy entity in China, Ifenxi issued The Trend Report on Digital Real Estate in China. Starting with the changes and challenges the real estate industry facing presently, the report discussed value creation, application scenes and best practice in the digitalization of real estate industry.
DFocus was cited in the report as a typical operator of digitalization in the real estate industry.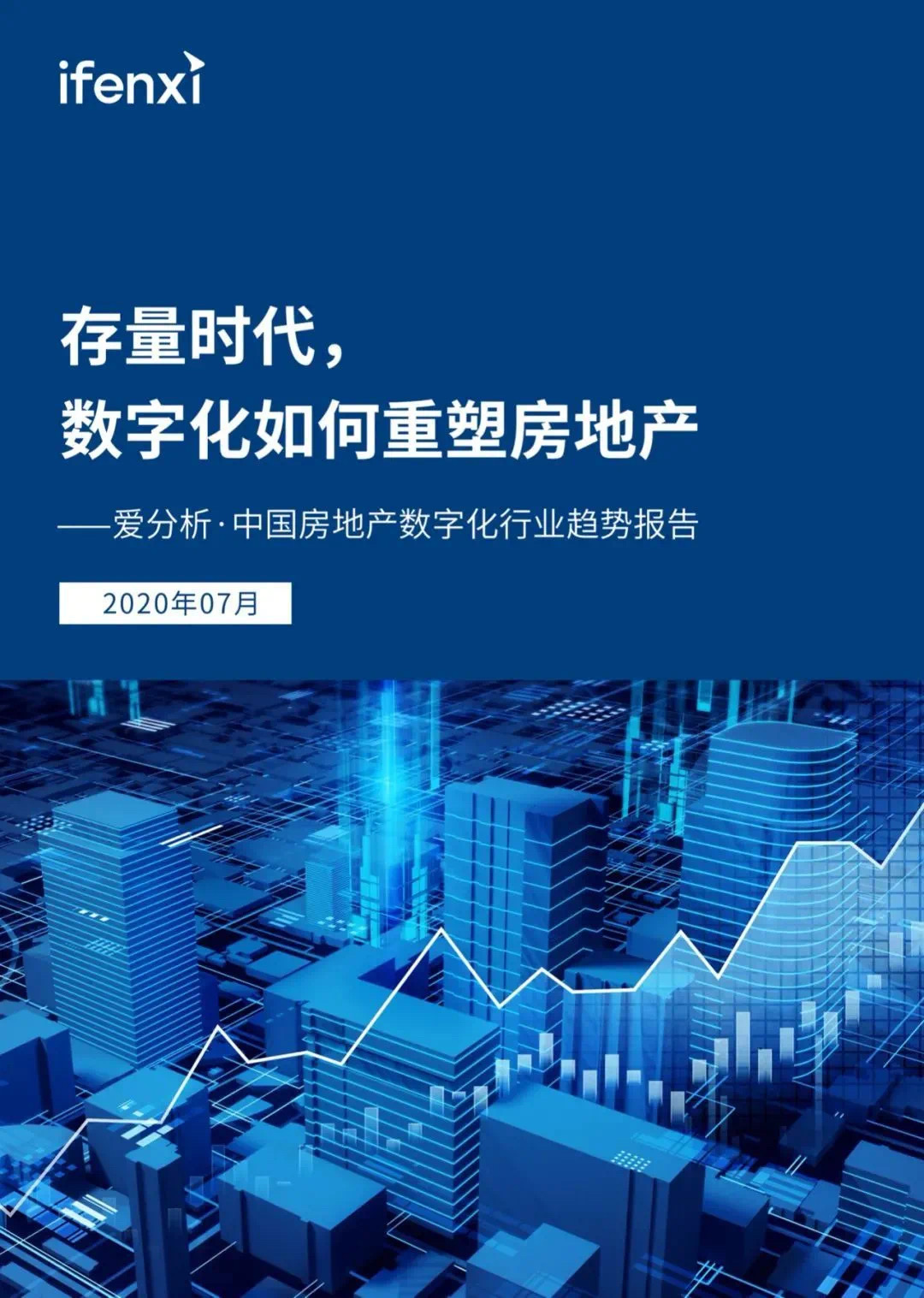 The real estate industry has stepped into the digital stage and realized value creation in four dimensions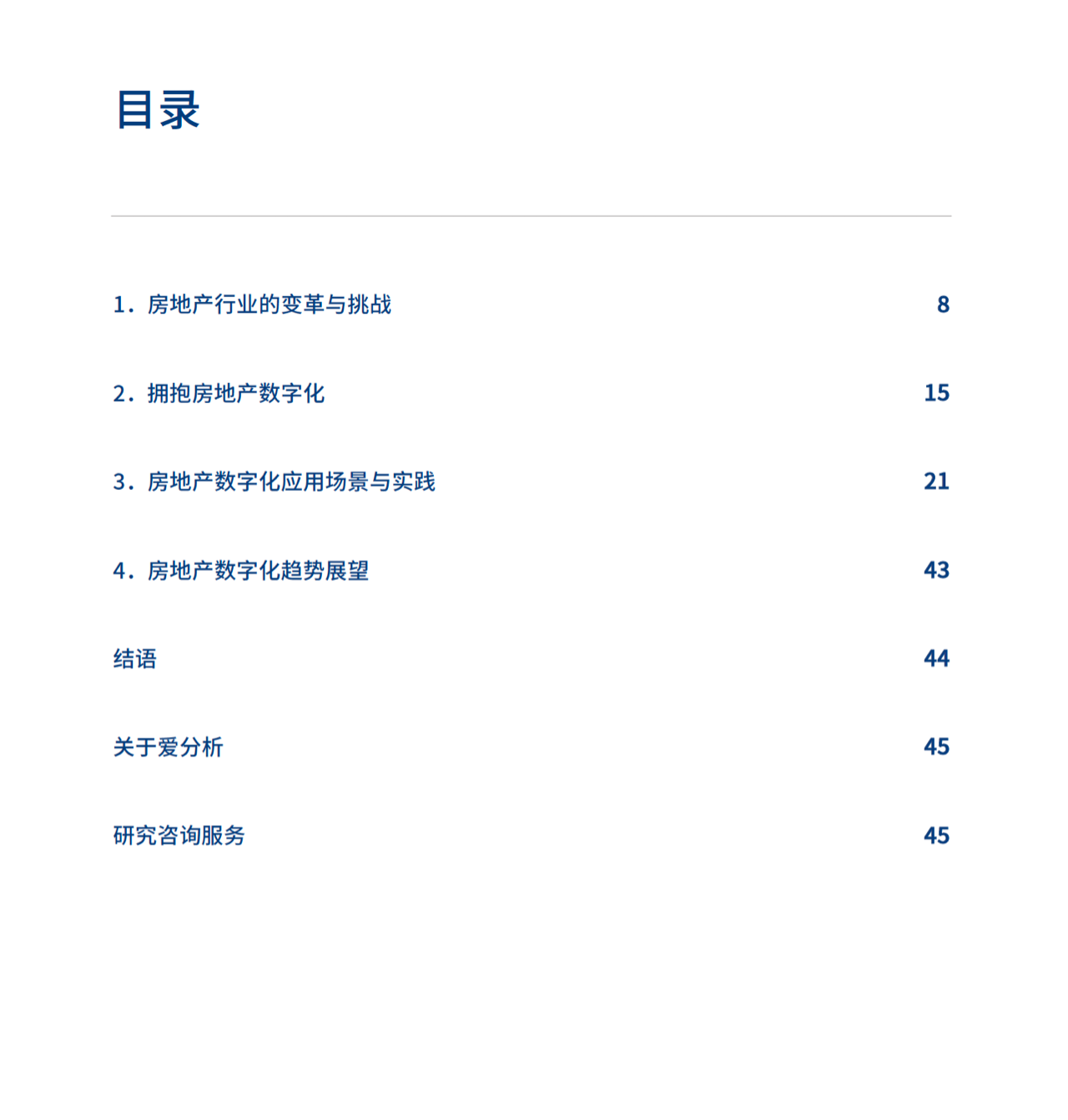 The real estate industry has bid farewell to the era of rapid growth and ushered in its "second half" during which real estate in stock needs to be cleared. In this trend, the industrial value chain will be reshaped, and real estate development enterprises and other entities face a new market environment. They need to shift to fine operation and diversified operation with the digital help. The demand upgrading and on-line transformation of real estate end users require the main body of each link in the industrial chain to reform its own operational model and promote the upgrading of its products and services. In addition, the penetration of new technologies brings about innovation opportunities and challenges for enterprises to understand and apply emerging technologies: how to integrate new technologies with business scenarios and needs, and take the lead in creating business value?
In the face of industrial reform and challenges, it is inevitable for the main bodies of the real estate industry chain to embrace digitalization. Digitalization involves using digital technology to reshape business processes, and achieving value creation by efficiency improvement, intelligent decision making, experience optimization and income improvement. The report points out that the digital transformation of real estate in achieving the above value creation is a gradual process, which can be divided into three main stages: informatization, digitization and intelligentization. At present, real estate enterprises are the main operators in the digital transformation. Most leading enterprises have achieved relatively mature information construction, and they are in the transition from informatization to digitization. In some single point application scenarios, more mature intelligent applications have been implemented.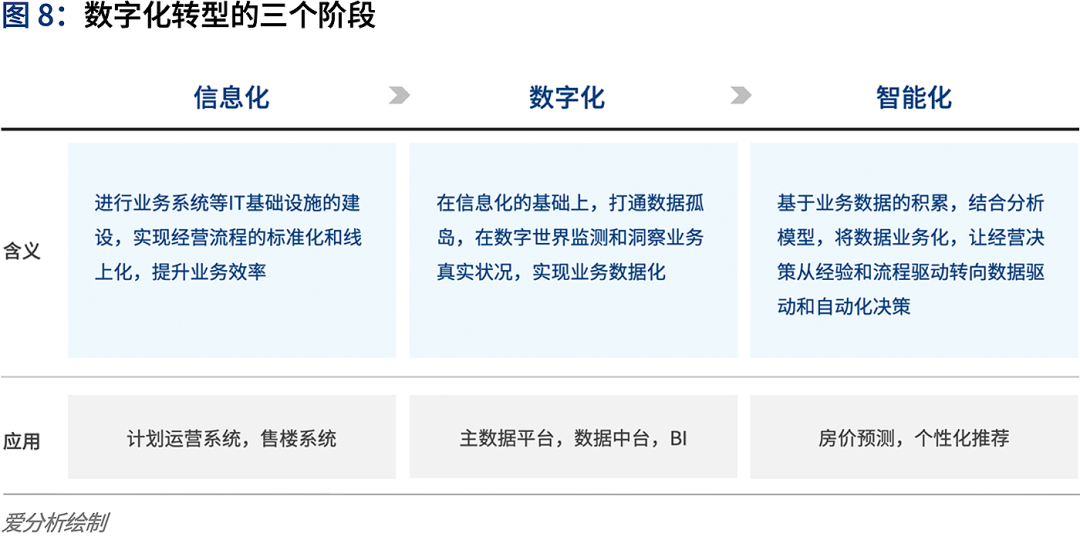 Real estate digitization will not create any value unless it is implemented in specific business scenarios. The report discusses typical digital application scenarios of real estate development, marketing, operation, transaction, service, overcame business challenges and value creation, and interprets typical practice cases in the industry.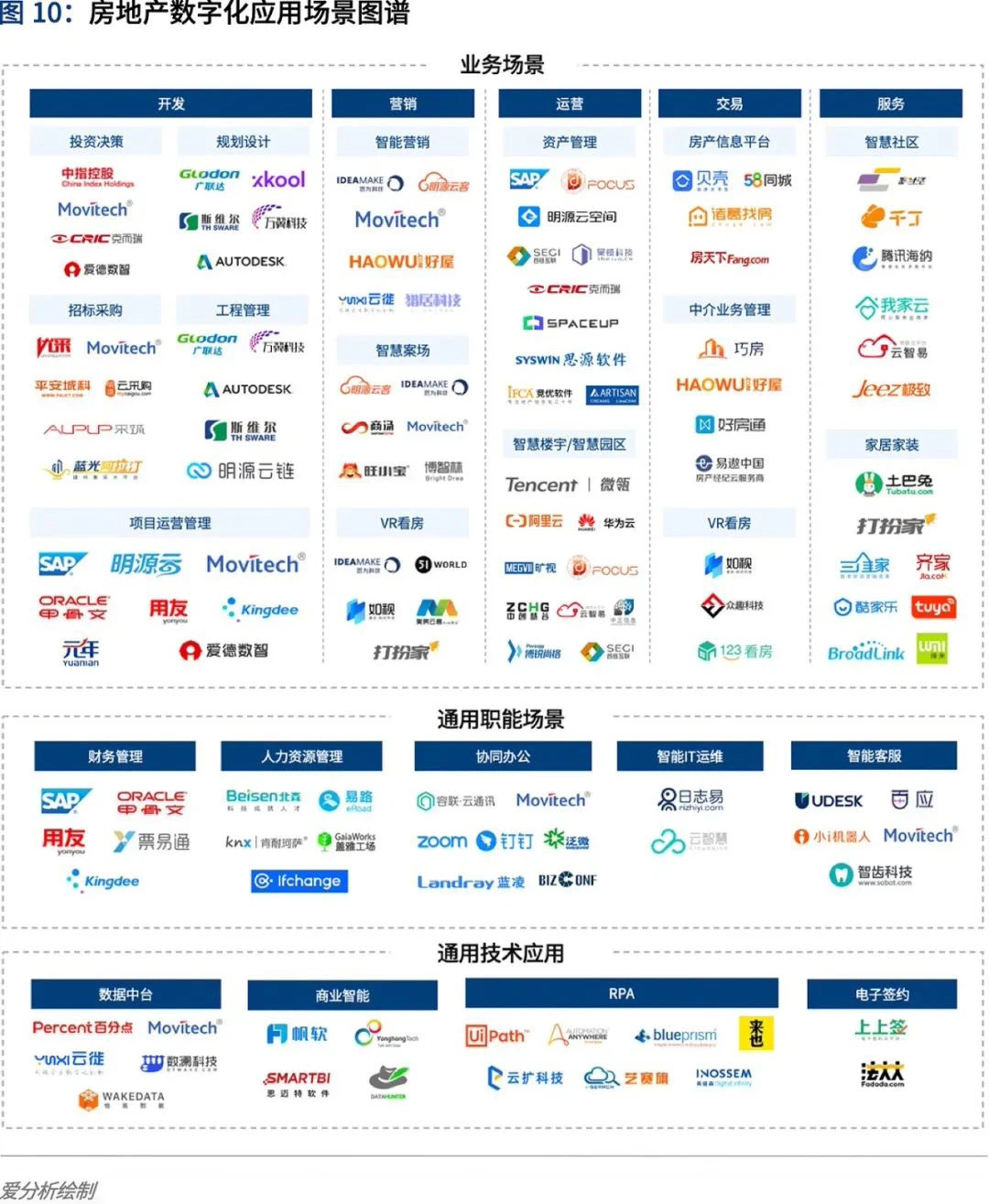 DFocus powers digital operation of real estates for enterprises
Established in 2015, DFocus is committed to the application of IoT technology in the real estate industry. With the assistance of IoT, big data and other technologies, DFocus helps enterprises in monitoring and analyzing operation data regarding real estate, and generated three core systems for office space management, real estate management and facilities management. It exerts itself on maximizing the utilization of real estate and offering quantitative information so that decision makers can make more well-informed decisions.
DFocus provides Huawei with a set of standard CognizeOS office space management system, and helps Huawei build an agile Shared office management system. It has saved 20% of Huawei's real estate cost, and provided effective support for the intensive growth and flexible change of Huawei's business.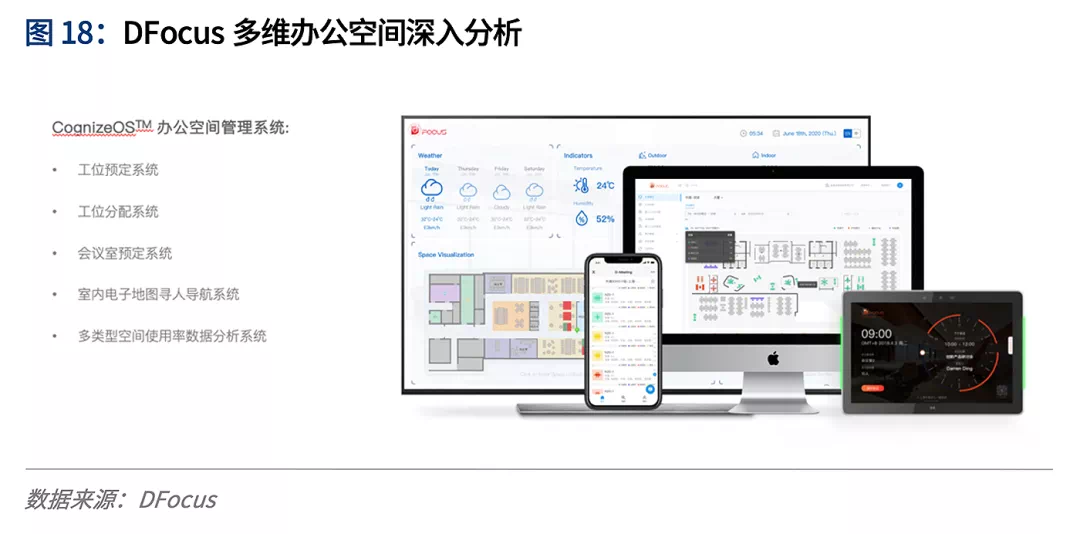 In addition, DFocus firstly offered a comprehensive real estate management system for a large domestic commercial bank. The system has integrated space operation and real estate management, and it includes other on-line modules like lease management, property management, equipment and facilities management. The management system has reached out to the bank's head office and its 40 branches at over one hundred points, with a total area of over 2 million square meters, and it helped the bank achieve digital operations in the global perspective.